The King Size Room
We are pleased to introduce our King Size room, a spacious and luxurious space for an unforgettable stay. This air-conditioned room is equipped with a large king size bed for comfortable and restful sleep.
You can also enjoy a private bathroom equipped with a bathtub or shower, toilet, and hairdryer for your comfort. In addition, a direct phone line with LPA, a computer socket, and free Wi-Fi access are at your disposal for your professional needs.
We are proud to use organic products in our bathroom for your well-being and to preserve the environment. You can thus enjoy a selection of superior quality products for your personal care. Moreover, we have included bathrobes and slippers for your comfort and relaxation.
Our King Size room is the perfect choice for a luxurious and comfortable stay. With its elegant and sophisticated atmosphere, we are convinced that you will enjoy every moment of your stay in this exceptional room.


Extra child's
bed available



Outdoor pool depending
on the season

Breakfast package
We are delighted to offer you a complete and balanced breakfast from 7am to 10am every morning. Our team goes the extra mile to provide you with a wide selection of fresh, sweet, and savory products to start your day off right.
We are concerned about your health and the environment, which is why we have chosen to offer organic products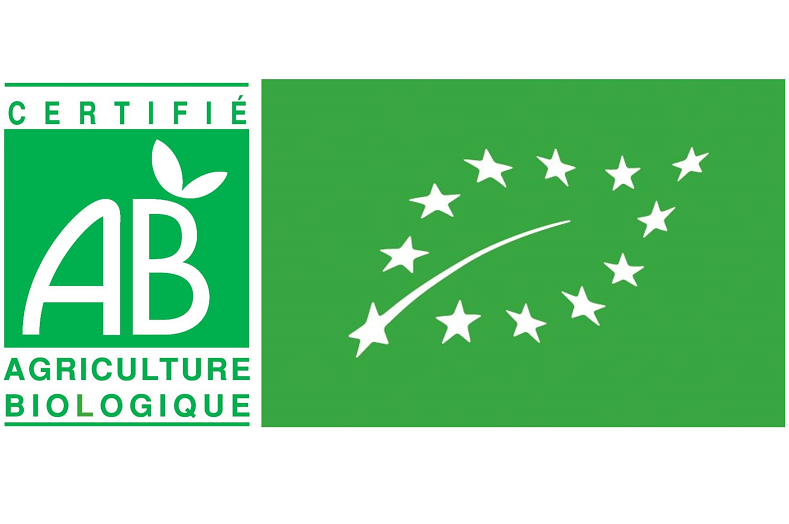 for your breakfast, you will be able to enjoy high-quality products that are respectful of the environment and your health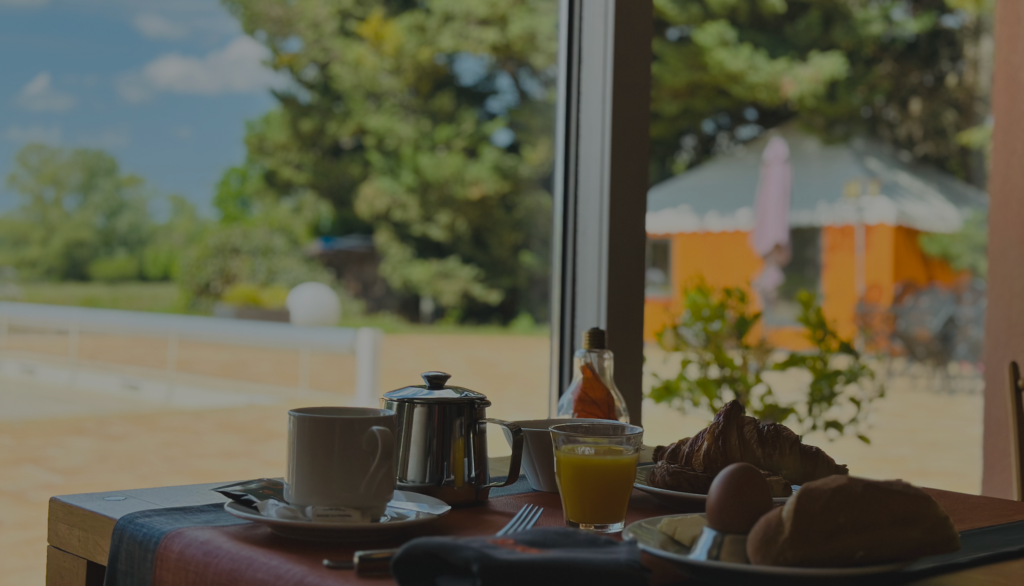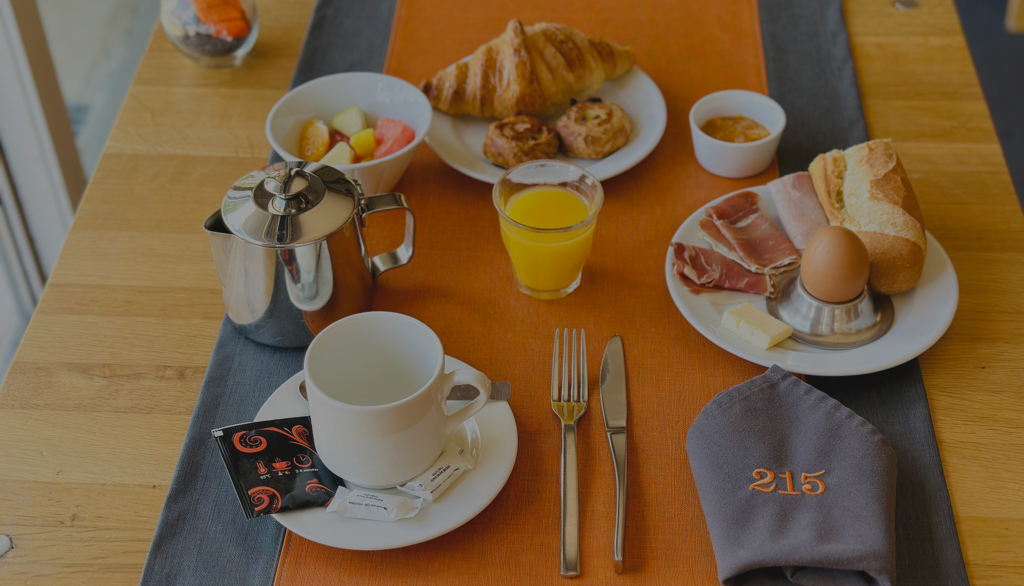 Our breakfast also includes a wide selection of fresh products such as seasonal fruits, pastries, cereals, yogurts, and much more. For those who prefer savory options, we also offer scrambled eggs, bacon, sausages, cheese, and ham.
To accompany your breakfast, we offer a selection of hot beverages such as coffee, tea, hot chocolate, and herbal teas, as well as a variety of fresh fruit juices.
We are confident that our breakfast will give you the energy for a productive workday or a day of exploration in the city. We look forward to welcoming you and providing you with our exceptional breakfast.